The Singing Christmas Tree
A FREE Christmas event on December 7-10, 2023!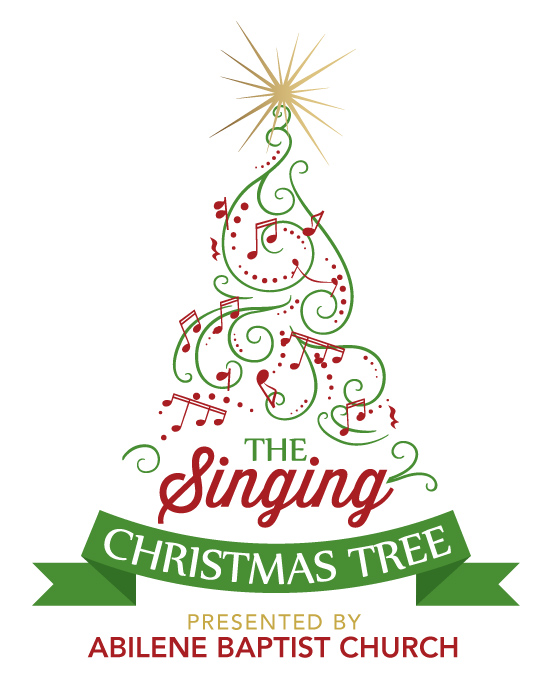 The Singing Christmas Tree
Experience the splendor of Christmas at the 45th annual Singing Christmas Tree, presented by Abilene Baptist Church!
Join us for one of our five presentations on December 7-10 at our Martinez Campus and enjoy uplifting music, dazzling lights, and a 28-foot Christmas tree!
Address: 3917 Washington Road, Martinez, GA 30907
Please note the following 2023 presentation dates and times:
Thursday, December 7 … 6:30 PM
Friday, December 8 … 6:30 PM

(Sold Out)

Saturday, December 9 … 2:30 PM

(Sold Out)

Saturday, December 9 … 6:30 PM

(Sold Out)

Sunday, December 10 … 2:30 PM

(Sold Out)
Tickets
Free tickets will be available to the community beginning Monday, November 6, in our Martinez Campus Christian Life Center. Our office hours are Monday – Thursday from 9:00 AM – 5:00 PM and Friday from 9:00 AM – noon.
Tickets can also be downloaded from iTickets.com for a $1 convenience fee.
While tickets to this event are free, we do ask that you bring a new and unwrapped toy for Toys for Tots.
Frequency Asked Questions
Is there a limit for the number of tickets I can get?
We hope to reach as many people as possible each year through the Tree. We request everyone ask only for tickets they will use themselves. We accommodate a limited number of group ticket requests, usually from churches located a good distance from Abilene Baptist Church.
How long does each presentation last?
The Pre-Tree is approximately 30 minutes in length, and the presentation is approximately 75 minutes in length.
Can I bring my children to the Singing Christmas Tree? Do each of my children need a ticket?
Everyone coming to the presentation needs a ticket. We recommend children from birth through K-5 take advantage of our incredible Preschool area. If a child becomes disruptive during a presentation, please consider taking him or her to our Preschool or the foyer area.
Do you have any special seating for elderly or handicapped guests?
We have a limited number of areas for wheelchair seating. We recommend anyone needing extra time to find a seat arrive as early as possible. Doors open one hour prior to the presentation. If large crowds make attending difficult, we allow attendance at our Dress Rehearsal on Wednesday, December 6, at 6:30 PM.
Can I attend a different day/time than my ticket?
We use the tickets to balance out the seating for our five presentations. We seat those with tickets for the presentation first. Those without tickets are seated 15 minutes before the presentation (if seating is available).
Is there standing area or a waiting list once tickets sell out?
Once the Worship Center is at capacity, we will have limited seating in the foyer areas where the presentation is available on the TV monitors. There is no standing area or waiting list.
Serve
There are many opportunities for Abilene members and regular attendees to serve and help make the Singing Christmas Tree happen!